Customers Testimonials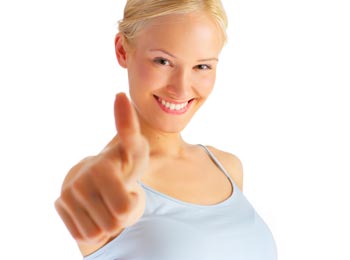 "A much belated but nonetheless big THANK YOU for the elegant macrame curtains. It really worked out just as planned. Every morning these days I wake to Venus peeking through these curtains and together they start my day on a good note."

" I just want you to know how much I appreciate you and thank you so very much for your artistry. I am so lucky to have found you. Everything that you do is incredibly beautiful. I am sure that you know this by now. I have the most beautiful window treatments and table settings because of you. I often use beautiful fabrics for valances and cornices to top the lace window treatments. The lace is always the ultimate touch for combining the top treatments for the just the right ambiance and character. I have used traditional lace in our three previous homes and it is now in several rooms of our current home. I also use it for several design customers. Though I am close to retiring, I continue to work with my existing customers and all of them are so pleased and also appreciate the beauty of the macrame lace. I have exquisite china plates for place settings of my Christmas table but it is the gorgeous traditional lace tablecloth that makes the table. Everyone is also so very pleased with the easy care and durability of the lace as well."

"I can't tell you how happy I am with the lace curtains. They're absolutely STUNNING, and they literally took my breath away when I opened the box! I've never seen such outstanding quality, and the detail is so intricate! Thank you so much for a perfect transaction! I'm going to recommend you to everyone I know, because delightful people are few and far between. Warmest regards."

"I want you to know that the curtain i ordered a few months ago for my new bay window is just PERFECT. i just love it, and i am so happy that it is from France! thanks to you my new kitchen really is country French decor ! i am so pleased to have found you the internet is the only way to decorate !!!"

"I have been looking for macrame lace that I really liked and was SO excited to find your website, see pictures of your shop, and see how the lace was made. And most importantly, I just love the design. I can't wait to receive the shipment. Thank you very much again."

"Hello from America, my order arrived today. I checked every piece and the order is perfect ! The curtains and doilies are absolutely beautiful. I will recommend you to all my friends and I will order more. Your website and correspondence is excellent. The purchase was easy. Thank you again"

"I have just received my curtains and they are beautiful! I am very pleased with my purchase. Thank you very much for the exceptional quality of your items and incredibly fast delivery. Hope to shop again on your website."

"The curtains arrived today in all there beauty. I can hardly wait to put them on my windows to display the craftsmanship and be all the envy of my neighbors...but I will tell everyone just exactly where they were purchased. Thank you."

"I have safely received this order. Thank you for your speedy and courteous service. The piece of lace is very beautiful and I will be happy to pass on your website details to my friends."

"I just wanted to really thank you-for the rapid delivery and the delightfulness of the curtains. They look absolutely great!-and also for the little extra -the 2 lace mats-charming ! best wishes"

"Just a short note to let you know that the order you shipped to me was received. They arrived in perfect - ready to hang condition. They are more than I had dared to dream. They are just Magnificent. Be assured as I work on other rooms in my home, I will keep you in mind for future orders. Your ability to make it possible for me to select my own size greatly enhanced my purchase. Thank You."

"I wanted to let you know that the lace valance arrived last week. It is absolutely gorgeous and I couldn't be happier with the design, workmanship, and overall effect. Thank you so much and I look forward to doing business with you in the future."

"I LOVE my fabulous curtains! They are absolutely beautiful and look great in my windows! We are enjoying them so much. We hung them as soon as they arrived this afternoon. I had already purchased the rods and couldn't wait to get the curtains in the windows. I'm so happy with them. Thank you for your help! Sincerely, Beverly"

"I received the 3 macrame curtains I had ordered and they are beautiful! They have a wonderful weight and sheen. I smile when I see them in the window. I hope to order more curtains from you in the future. Thanks again"

"Hello, the package arrived, and I am so happy with the curtains, and great service too! I have one more room to do, so will be in touch with you soon. Thank you again, it was such a pleasure to do business with you. Kind regards Marilyn"

"I received my order from your company, and I want to tell you how pleased I am with the quality and beauty of the curtains you sent. I can hardly wait to hang them in my bedroom ! I am sure they will bring years of pleasure. Nowhere here in the states have I found such a value as the merchandise you provided, and I will be sure to tell my family and friends of your website. Thank you so much!"

"I wanted to express my appreciation for your prompt response to my order as well as letting you know that I am very pleased with the quality f the curtains. They are absolutely beautiful. I could not wait to hang them last evening - they look so lovely on my living room windows. You do excellent work. Thank you so very much. I am a happy customer !!!"

"Your lovely curtains have both quality and beauty, your shipping cost is reasonable."

"I keep forgetting to tell you - the lace curtain safely arrived last week, and we are enjoying it so much!! It looks just perfect in the place we have it, and really adds a touch of class to our kitchen. Thanks again."

"I recently placed an order for a lace tablecloth and wanted to say how beautiful it is. I have been looking for a thick real lace tablecloth for sometime now and wanted to tell you how much I love it, thank you."

"I just wanted to thank you for my order, which arrived today. I cannot believe how beautiful the lace is! Thanks also for the free gift. Hope to deal with you again"

"Very happy with quick shipment, and great quality of curtains and table cloth. Will do business with again"

"I've just received my macrame lace curtain order. The curtains were just what I had hoped for. Thank you so much for the prompt delivery and exceptional service."

"Hello, just a note to let you know the curtains arrived, and they are just great! Thank you so much, you make it so easy by cutting for each window, and the quick shipment."